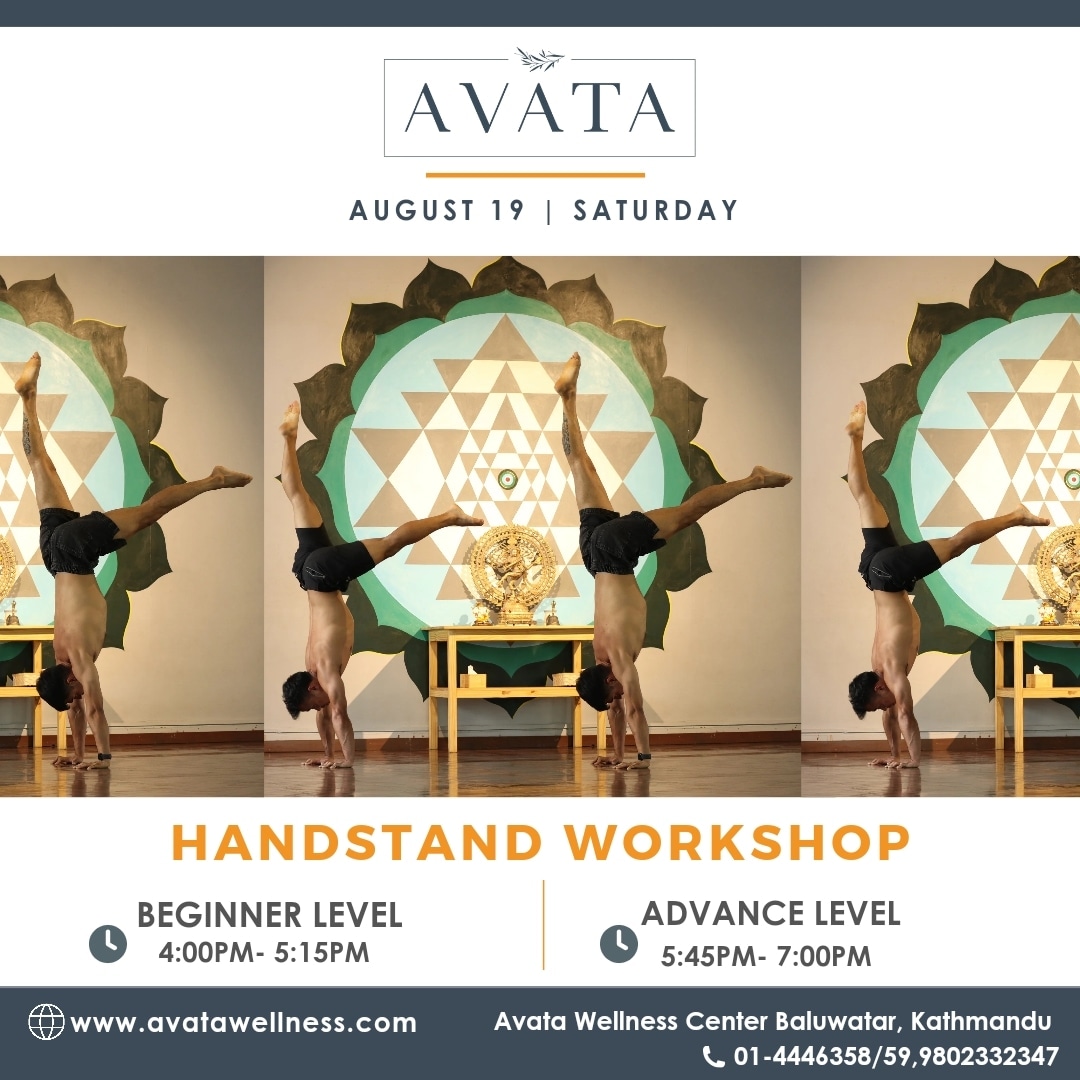 Handstand Workshop - Privately Available
Are you just starting out and want to unlock your handstands? Or maybe you've already nailed the basics and are eager to take your skills up a notch?
We've got the perfect workshop for you, no matter where you stand! 🙌
Beginner Level - Unlocking the Journey!
If you're new to this, don't worry at all! We're here to guide you through:
1️⃣ Balancing like a pro
2️⃣ Strengthening that core
3️⃣ Nailing those kick-up techniques
4️⃣ Progressing with expert guidance
Advanced Level - Leveling up your handstands!
Already got a 15-second handstand under your belt? Let's kick it up a notch!
1️⃣ Fine-tune your alignment
2️⃣ Master intricate upper body shapes
3️⃣ Unlock the mechanics of the Press to Handstand
4️⃣ Conquer handstands pushups & Press to HS
Mark your calendar:
🗓 Privately Available
📌Avata Wellness, Baluwatar
🕒 can be arranged according to your availability
Pre requisites:
Beginners - None
Advanced - You can inconsistently hold a 15 seconds handstand
Flip your perspective and embrace the thrill of an invigorating workshop that will take your handstand skills to the next level! 🤩🤸‍♂
Book your spot by clicking the link in the bio!